About Us
Environmental Assessment & Management "EAM s.a." is an experienced safety and environmental consulting company established in Tunisia since 1997.
EAM employs professionals and has a demonstrable track record in safety, environmental and social impact assessment, environmental due diligence, site investigation and remediation services for exploration and production in oil and gas, power and chemicals. 
EAM was granted the ISO-9001: Version 2000 certification on behalf of its overall commitment to quality services, provided by the efforts, perseverance and interest of all its personnel, and supported by the initiative and creative impetus of the management officers.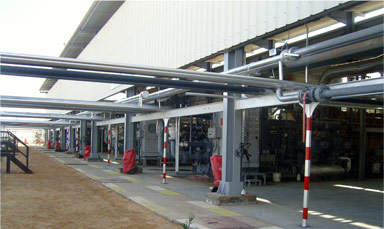 What they Say About Us
"La dite étude a été réalisée et complétée à la satisfaction de Preussag Energie Gmbh, conformément aux termes de référence établis par l'ANPE pour les activités de forage d'exploration et de production d'hydrocarbures liquides et gazeux."
Uwe Harm, Dirceteur Général, Preussag Energie GMBH, Tunisie, 14 Juillet, 2000.

---
"Cette étude a été réalisée avec diligence et grâce à la qualité de son contenu, l'ANPE nous a donné son accord rapidement sans avoir besoin de complément d'information. "
A. Chebbi, Résident Manager, Marathon Petroleum Jenein Limited, 21 Avril, 1998.

---
"L'étude a été réalisée et complétée à la satisfaction totale de BG Tunisia Limited."
Jassem Tissaoui, Projects HSSE Manager, BG Tunisia, October 2006.